UPDATED TO SAY CONGRATULATIONS TO OUR WINNER!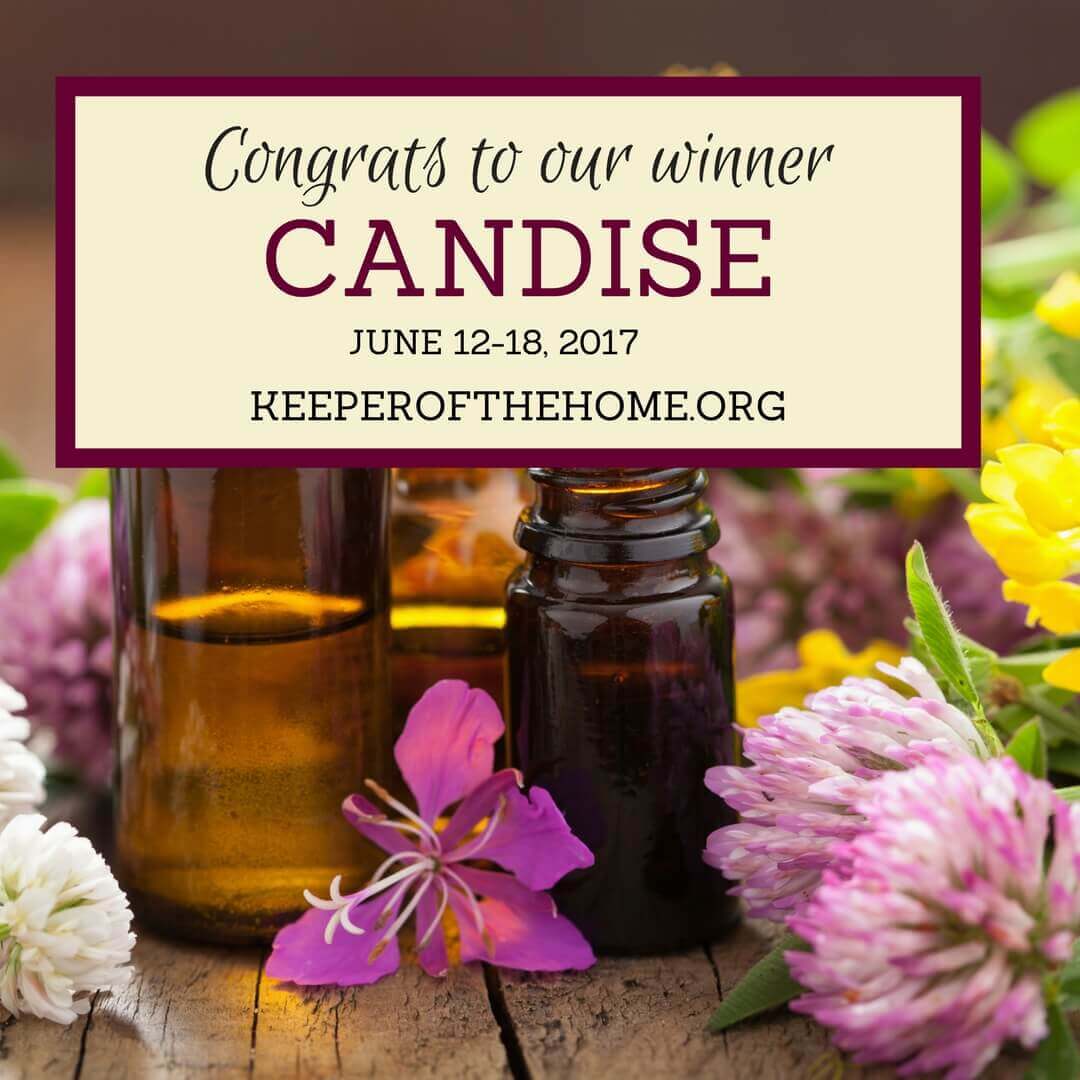 Note from Ann: We're so excited to bring you this Summer Giveaway, inspired by the outdoor fun that so many of us have (or, incidentally, don't have). But whether you love camping or hiking or hiding in the A/C, you're sure to love this package, worth over $180!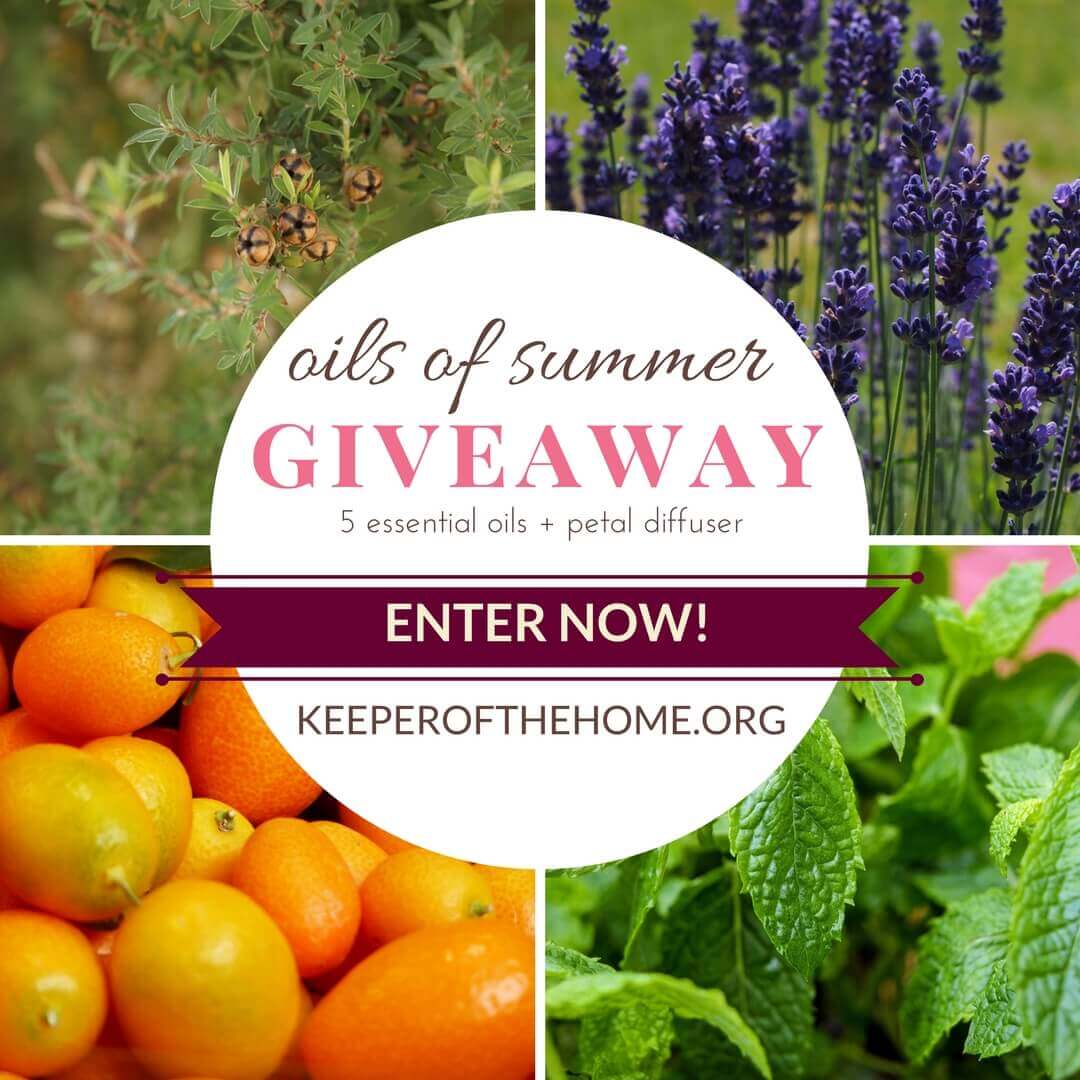 HOW TO ENTER:
Check out the details about this giveaway below.
Enter up at the bottom of this post between today (June 12, 2017) and June 18, 2017 at 11:59 PM EST.
What are blending and diffusing essential oils?
Blending essential oils is all about inhaling to feel better. This blending process and all the recipes out there can be super overwhelming, but we've decided to make the blends for you and to GIVE.IT.AWAY! Woohoo!
Summer days and nights can be long and hot, but full of fun. Camping has always been a summer favorite. To keep up with the summer and help you make camping memories, we've created amazing essential oils blends to keep you happy and healthy. This will be a summer to remember.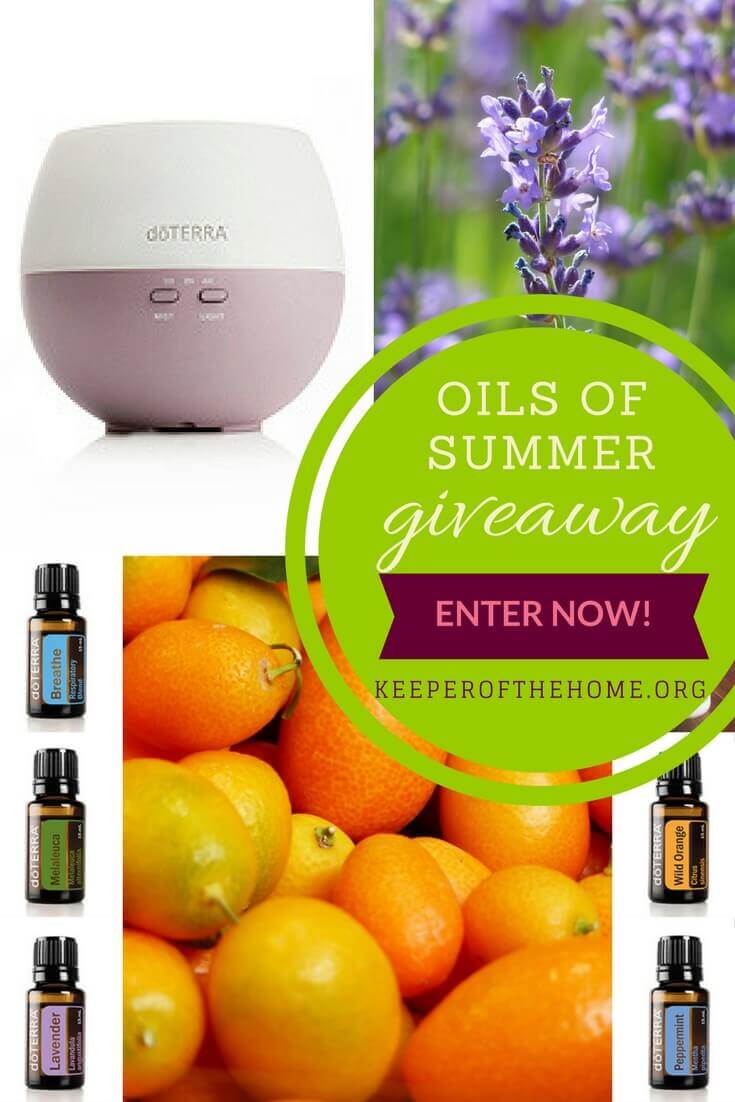 dōTERRA Essential Oils: Founded in 2008, doTERRA was built on the mission of sharing therapeutic-grade essential oils with the world. Having seen for themselves the incredible benefits that can be had from using these precious resources, a group of health-care and business professionals set out to make this mission a reality. They formed a company and named it doTERRA, a Latin derivative meaning "Gift of the Earth."
My "Top 5" dōTERRA Essential Oils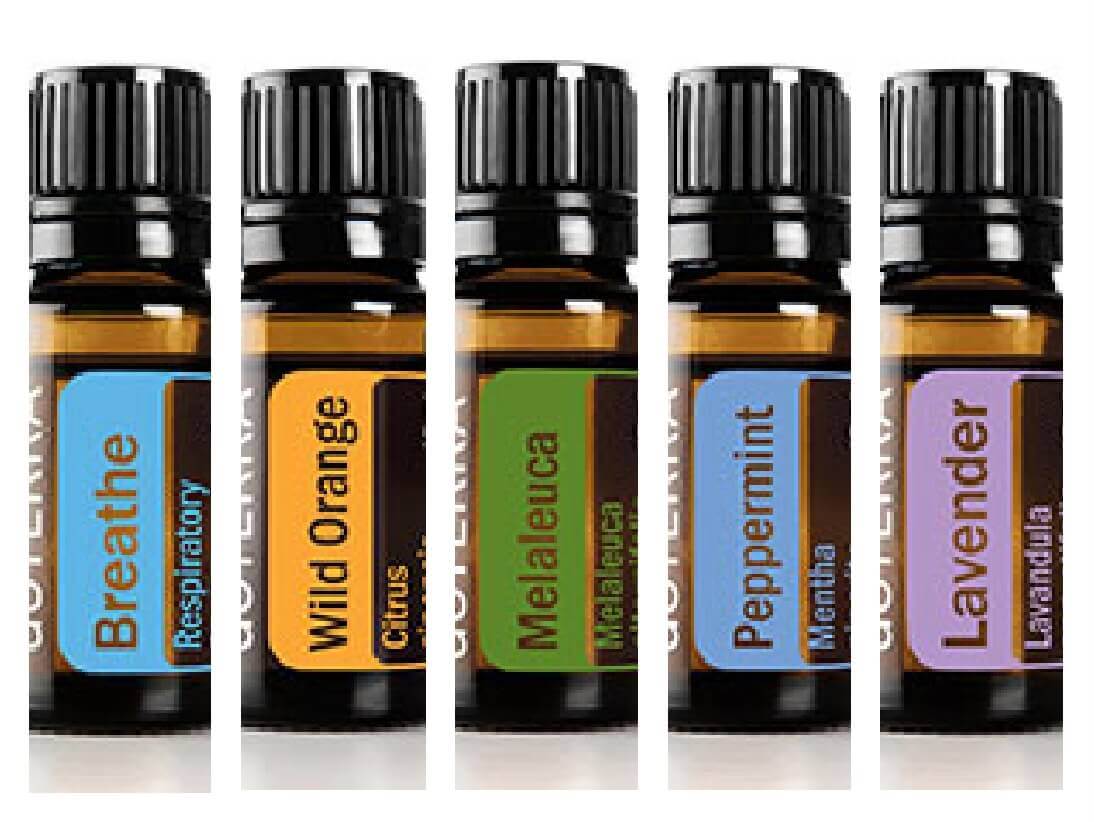 (retail value $121.32)
It's hard to know where to start…or what to stock up on, especially when you're on a budget. These 5 oils are what I consider summer essentials.
dōTERRA Breathe® Respiratory Blend: As a popular essential oil blend, doTERRA Breathe can be used for a clearing, refreshing aroma.
dōTERRA Wild Orange: With multiple health benefits and an energizing aroma that can uplift the mind and body, Wild Orange has become one of doTERRA's top selling essential oils.
dōTERRA Melaleuca (Tea Tree): Melaleuca, or Tea Tree oil, is best known for its purifying qualities, which make it useful for cleansing the skin and home surfaces, purifying the air, or promoting healthy immune function.
Want to know more about Tea Tree Oil? Don't miss "How to Use Tea Tree Oil," which also has some blend ideas and recipes!
dōTERRA Peppermint: The high menthol content of the doTERRA Peppermint essential oil sets it apart from others when it comes to quality—making it one of the best-selling favorites.
dōTERRA Lavender: Lavender is often considered a must-have oil to keep on hand, because it's so very versatile. It's well-known for its calming and relaxing properties that promote peaceful sleep and ease feelings of tension.
Petal Diffuser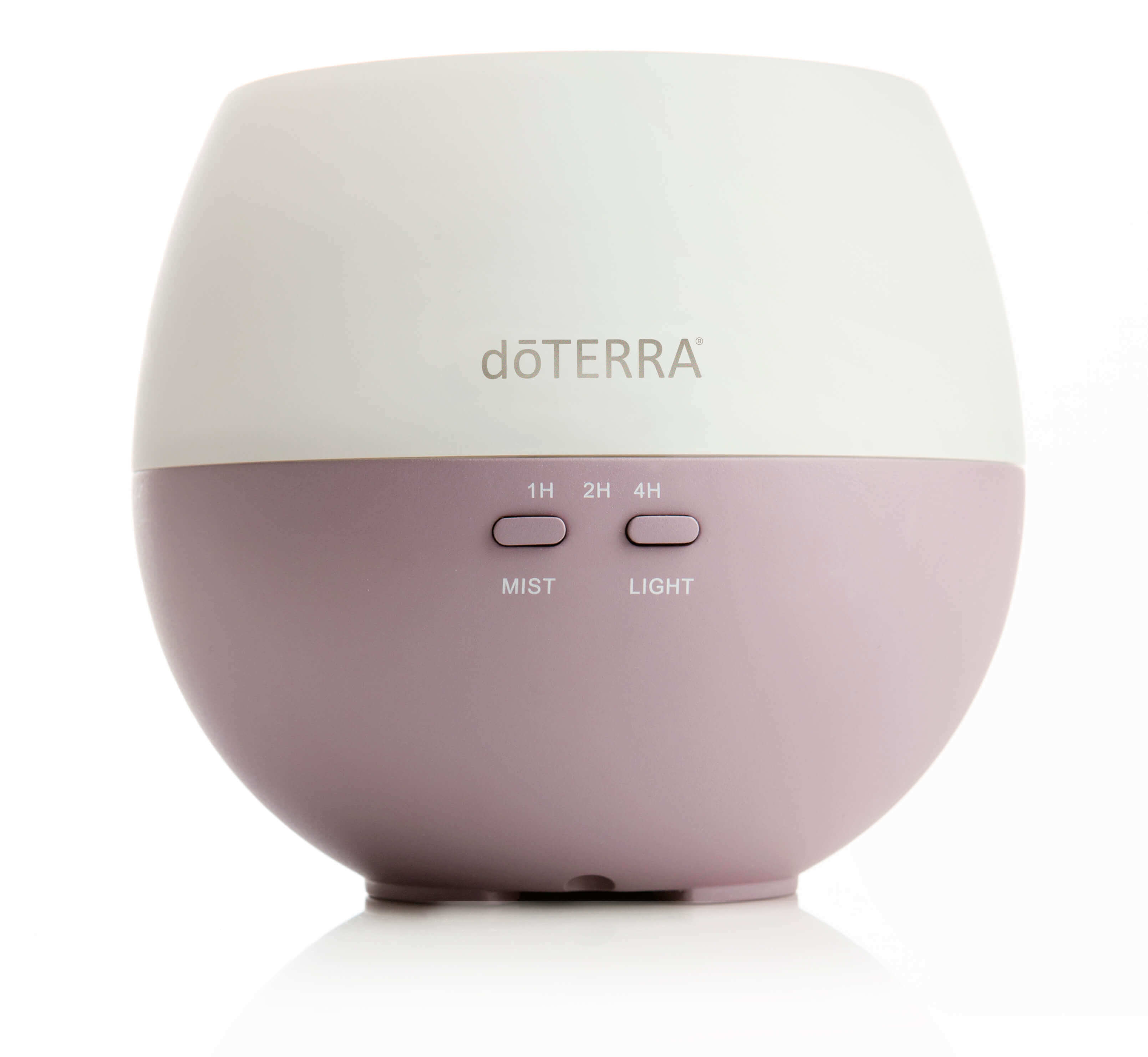 (retail value $62.66)
The dōTERRA The Petal Diffuser is a small, convenient, and night-friendly diffuser. Its  far-reaching mist is designed to help purify and humidify the air around you. I love mine…so much that I bought an extra when they were on sale. You just never know who will need one (like your daughter or your best friend or that lovely reader who enters a giveaway).
Essential Oil Blend Cards (Recipes)
(retail value…unknown, but we find them invaluable!)
dōTERRA Essential Oil Blend Recipe Cards provide a list of the dōTERRA essential oils, with the number of drops to add to the diffuser (or other holders) and how it'll help with your summer camping trips, outdoor excursions, or general summer life. 🙂
With the package we send you, we'll include these six cards:
Happy Camper Blend
Smelling Good Blend
Safe Bug Spray Blend
No Spiders-No Ticks Blend
3 Wild Orange Camping Hacks
After Sun Spray Blend
Enter to Win the Oils of Summer Giveaway
With dōTERRA Essential Oils, the Petal Diffuser, AND ready-made blend cards, this giveaway will help you and your family stay healthy, safe, and protected while you make your summer memories.
a Rafflecopter giveaway