Links for this week:
Dads Aren't Dumb @ Shauna Niequist
11 strategies for a morning routine (when you can NOT wake up before the kids) @ The Art of Simple
Probiotic Powerhouse Popsicles @ The Humbled Homemaker
Why the World Needs the Makers to Say No Boldly @ Nesting Place
Happiness Versus Joy and Why We Choose Happy Too @ Life Your Way
Gluten-Free Vietnamese Spring Rolls with Paleo Satay Sauce @ Food Renegade
Coffee with Osama @ Shaun Groves
Concerned About a Lifetime of Unhealthy Product Choices? @ Accidentally Green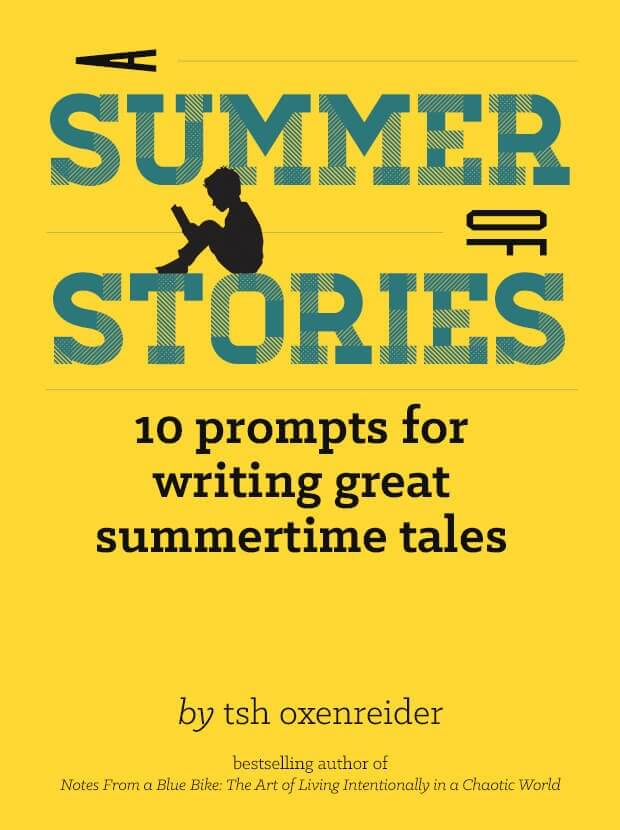 A fun writing tool for your kids this summer
Since we're still keeping up with a bit of school this summer, I thought I'd share something we're using right now. Whether you're a homeschooler or your kids are on summer break from public/private school, keeping them writing over the summer holidays is a really good idea.
To keep things light and fun, we're using this ebook from my friend Tsh at The Art of Simple. It gives kids a bit more insight into the different parts of a story, and what makes a good one. Then it gives 10 story prompts that you could use over 10 weeks (or just at your child's own pace), with questions to help them think through their characters, setting, plot, conflict and resolution, etc.
My 9 year old, Abbie, is using it right now. She's currently writing a story about a girl named Julia who goes on a bike ride one day, when her bike suddenly develops a mind of its own and leads her to discover a secret river that she didn't know existed in her own backyard. Fun, huh?
The ebook is just $4 and comes with all the printable pages you need to create a journal or writing binder, so I love how it's all just ready for me to use. It's called A Summer of Stories and you can grab yours here.
How do you keep your kids entertained during the long, summer months?