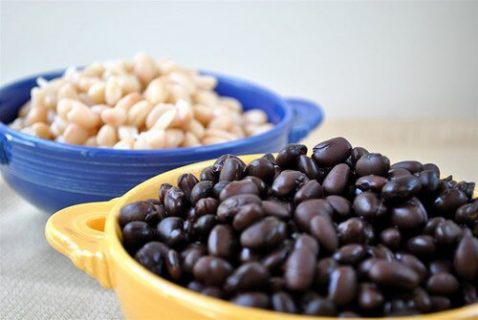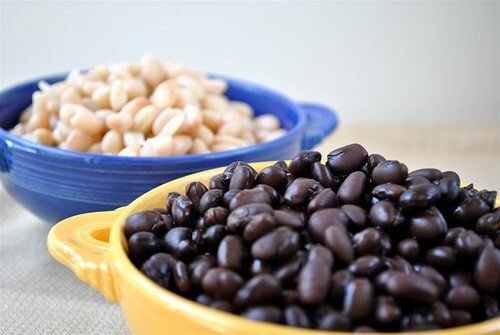 Pasta with White (Bean) Sauce
Yield 4
Ingredients
½ c. chopped onion
1 4-oz. can diced green chili peppers, drained, or 1 chopped jalapeno or Anaheim pepper
2 Tbs butter
2 cloves garlic, minced
2 Tbs whole wheat flour or arrowroot starch
1/8-1/4 tsp. black pepper
1 ½ c. whole milk
1 ½ c. shredded cheese (any kind works, but Swiss or Monterey Jack is great)
1 15-oz. can white beans, drained and rinsed, or 2 cups cooked dry beans*
salt to taste, likely about a ½ tsp.
½ lb. Linguine or favorite pasta, cooked according to package directions
*If soaking dry beans, start with 1 cup before soaking.
Instructions
In a medium-sized, heavy bottomed pot, cook onion and peppers (if using fresh) in melted butter until tender, adding garlic at the last minute. Stir in flour and pepper and cook two minutes. Add the milk all at once. Cook and stir over medium heat until bubbly and thickened, taking care not to scorch the bottom.
Cook one more minute, then add cheese and stir to melt. Add the beans and canned chiles (if using canned) and stir to heat through. Feel free to add extra milk at any point if the sauce is too thick for your tastes.
Serve over linguine or your favorite pasta. You might include steamed veggies right in the sauce for an all-in-one meal.
Notes
For the bean haters of the world: If you use an immersion blender and whiz the sauce, the beans (and their taste) disappear. You might want to add a bit of extra milk to thin it out, up to 1/4-1/2 cup.
Courses Main Course
Recipe by Keeper of the Home at https://keeperofthehome.org/using-beans-to-keep-the-food-budget-in-check/