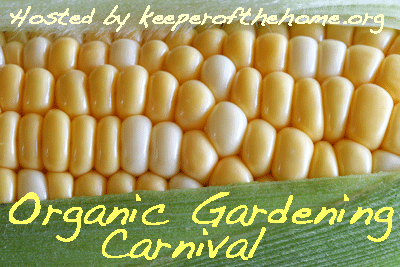 As I've been working to clean out my garden and prepare it for the winter, I've been mulling over the lessons I learned this summer. So many successes and things that turned out wonderfully, and yet so many things that I would do differently- start my seedlings earlier, use some type of protective cover for my hot weather plants in the beginning, not plan quite so many squash plants, start my fall seeds in August not September, destroy anything with blight immediately before it spreads rather than holding on to the hope that some of it might be ok (because it won't be- just trust me!)…
I imagine I'm not alone. Each year of gardening brings with it new lessons and insights gleaned. The goal is to record or remember those lessons, so that we won't repeat the same mistakes next year, but build on our successes instead.
One way that I'm trying to do this is by keeping a garden notebook, where I record what I planted, when and where, how much of a yield I got, any particular issues I had, whether we liked eating that variety or would prefer something different, etc. Only problem is that in the midst of the busyness of gardening, I often forget to record things, and only now am trying to remember to record many of my observations that were forgotten during the summer!
I'm sure that many of you have also made your own observations of what did and didn't work, and learned many things during this past year of gardening. As I've been making a mental note of all that I want to remember, I thought how much I would love to glean from everyone else's experiences as well, and thus, the idea for this carnival was born.
Here's what I'm envisioning:
Take some time to think through what we learned from our gardens this year– things that worked really well, and things that definitely didn't, vegetable varieties that were as prolific and tasty as could be and those that you wont' be growing again next year, tips and techniques that were helpful or timesaving, or ways that you dealt with pests and plant problems naturally.
Write a post, sharing the things that you think would be most helpful for others, or that you most want to record for your own sake for next year. It may be helpful to share what zone you live in, how long you've been gardening, how big your plot is (or if you're a container gardening), etc.
Come here on Thursday, November 6th (not this Thursday but the next) to share the link to your post.
Enjoy the useful resource we've created together, to help us this winter as we plan out next year's garden, or as a place to turn to next Spring or Summer when we stumble upon a question we need answered or a problem we don't know how to solve.
Sound good? Any other suggestions or things that you would like to see covered in this carnival?
I can't wait to read about your gardening tips and tricks, successes and failures (of which I will definitely be sharing a few of my own!). If you're planning to join in, why don't you grab the graphic I've made for the carnival and share the love on your own blog? The more people that join in, the more useful this carnival will be for all of us- thanks!