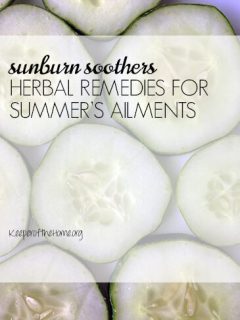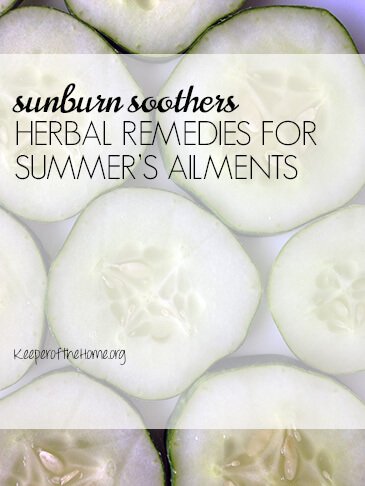 Cucumber Aloe Body Mask
This is one of my favorite ways to soothe a sunburn – it's quick, easy, and even smells nice!
Ingredients
2 cups chopped, peeled cucumber (those big lunky ones from the garden are perfect!)
¼ cup aloe vera gel
2 T whole milk yogurt
Instructions
Combine everything in a food processor, and blend until smooth. Store in the refrigerator, up to a week. Smooth over burned skin, and let sit til warm. Rinse, pat dry.
Recipe by Keeper of the Home at https://keeperofthehome.org/sunburn-soothers-herbal-remedies-for-summers-ailments/