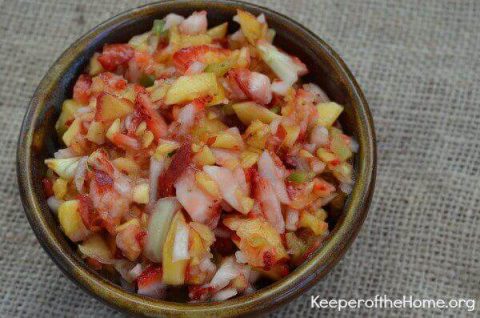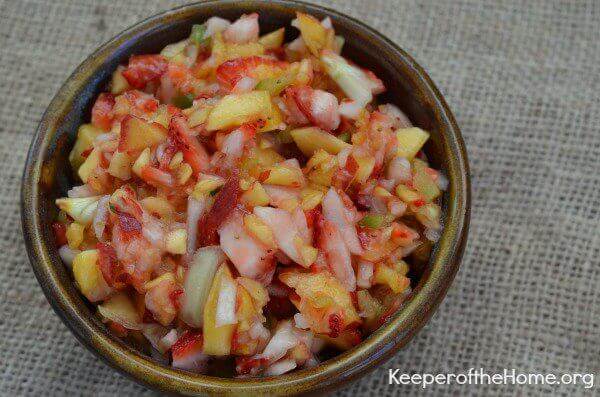 Strawberry-Peach Salsa Recipe
Yield 2 .5-3 cups
Ingredients
1 cup peaches (about 2 peaches, roughly chopped)
2 cups strawberries, stems removed
1/3 of a medium green pepper, chopped into large chunks
1/2 small onion, chopped (white or red onion will work. Red onion provides a stronger flavor)
2 teaspoons honey
1/2 - 1 jalapeño pepper (or more, depending on how hot you like your salsa)
1 teaspoon lemon juice
2 teaspoons olive oil or avocado oil
Instructions
Place all ingredients in a food processor.
Close lid and pulse 5 to 10 times. The magic number for me is usually 8.
Notes
To make salsa by hand: chop the strawberries, peaches, and green pepper into bite-sized chunks and mince the onion and jalapeño pepper. Then gently stir in the honey, oil, and lemon.
Courses Appetizer
Recipe by Keeper of the Home at https://keeperofthehome.org/strawberry-peach-salsa-recipe/