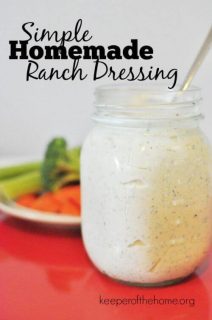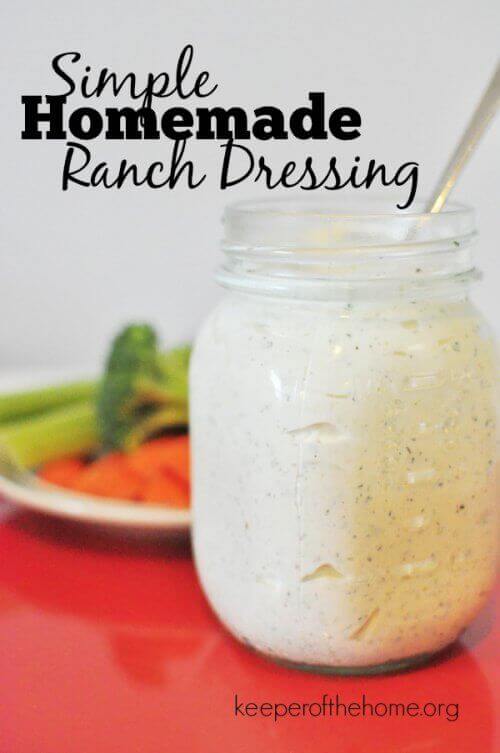 Homemade Ranch Dressing
Ingredients
1/4 cup mayo (You could use homemade mayo or a natural brand; I use Hain Safflower Mayo)
3/4 cup sour cream
1 tsp lemon juice
1 tsp olive oil
1 Tbsp ranch spice mix
Instructions
Mix the ingredients together with a blender or immersion blender. I use an immersion blender and feel like it does a great job and I have less clean-up than if I used a regular blender. Taste and adjust the ingredients or spices if needed.
For a thicker ranch dip, use 1 cup of sour cream and add a little more spice mix if needed.
This should keep in the fridge as long as any of the ingredients would keep on their own. Use your best discretion.
Recipe by Keeper of the Home at https://keeperofthehome.org/simple-homemade-ranch-dressing/