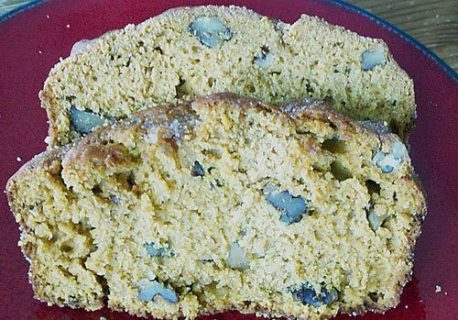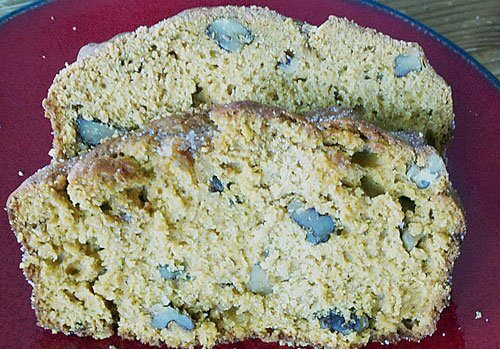 Pumpkin Walnut Bread
Ingredients
4 cups whole-wheat flour or sprouted grain flour
1 teaspoon cinnamon
1/2 teaspoon nutmeg
1/4 teaspoon cloves
1/4 teaspoon ginger
2 teaspoons baking powder
1 teaspoon baking soda
1/2 teaspoon salt
1 can (15 ounce) pumpkin
2 cups packed Sucanat or Rapadura sugar
1 cup apple juice
4 large eggs
1/4 cup melted, unsalted butter
2 teaspoons vanilla extract
1 cup chopped walnuts
Instructions
Combine dry ingredients in large mixing bowl and set aside.
In separate bowl (I used my mixer bowl), mix pumpkin, brown sugar, apple juice, eggs, butter and vanilla.
Add flour mixture a bit at a time, just until blended.
Add walnuts and stir.
Bake in two 9x5x3 loaf pans on 350 for 45 to 60 minutes or until done.
Cool in pans for a few minutes, then turn out onto plate.
Courses Baked Goods
Recipe by Keeper of the Home at https://keeperofthehome.org/pumpkin-walnut-bread/