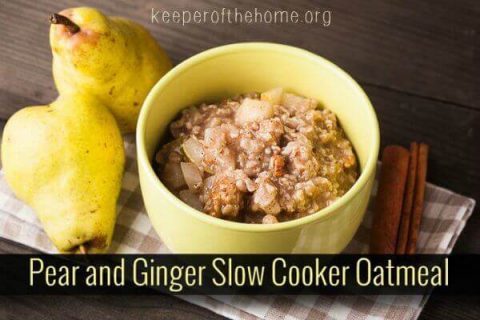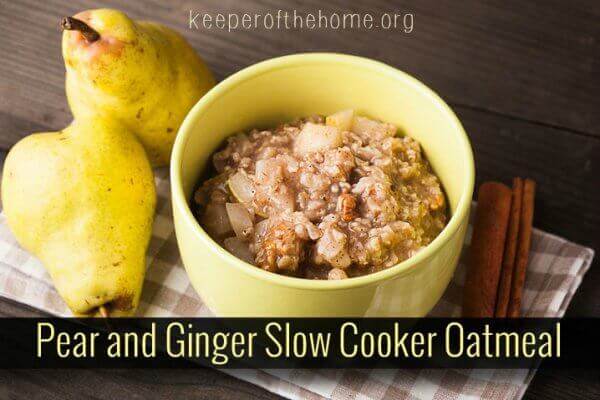 Pear and Ginger Slow Cooker Oatmeal
Ingredients
2 pounds pears (about 5-7 pears), any variety, chopped into 1-inch pieces - peeling is optional
1 cup brown sugar, more or less to taste (see how to make your own brown sugar)
Pinch of sea salt
2 tablespoons freshly grated ginger
1 teaspoon Chinese five-spice (optional)
1/2 teaspoon freshly-ground nutmeg
2 cups rolled oats
2 cups whole milk
2 eggs (optional)
1 1/2 cups water
Instructions
Generously grease the bowl of a 3-quart slow cooker.
Toss the pears, brown sugar, salt, ginger, 5-spice, and nutmeg in a large bowl, then add the oats and stir again. Pour into the greased slow cooker insert.
Whisk the eggs into the milk until the mixture is very smooth. Add the water and whisk again. Pour over the pear-oat mixture.
Cook on low for 6-9 hours or on high for 4-5 hours.
Notes
Cook time will vary considerably according to brand and size of slow cooker, so if you don't like crispy edges on your oatmeal (which actually can be really yummy - sort of like an oatmeal crisp), make this recipe for the first time during the day when you can gauge the progress of the oatmeal.
Courses Breakfast
Recipe by Keeper of the Home at https://keeperofthehome.org/pear-and-ginger-slow-cooker-oatmeal/