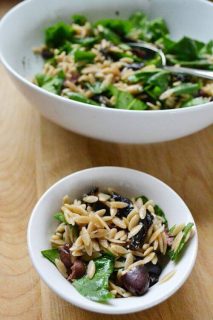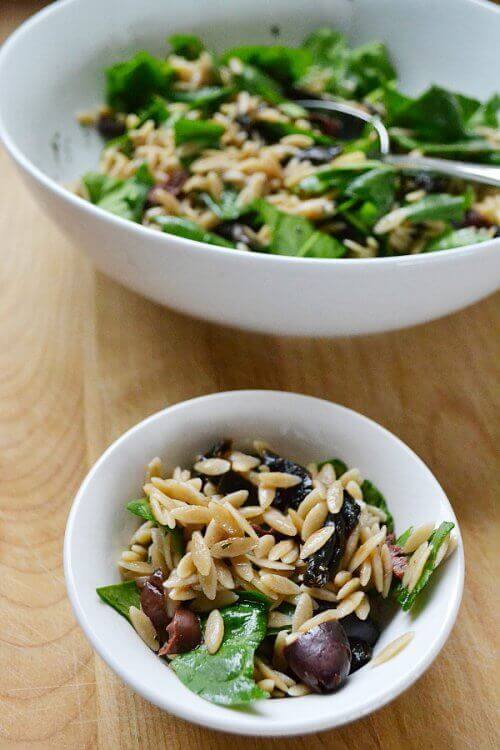 Orzo Salad with Spinach and Sun Dried Tomatoes
Ingredients
1 cup whole wheat orzo
3 tablespoons olive oil
3 tablespoons red wine vinegar
1/2 teaspoon basil
2 cups baby spinach leaves
1/4 cup sun dried tomatoes
12 pitted black olives, sliced
Instructions
Place sun dried tomatoes in a cup of boiling hot water. Allow to plump in the hot water for 5 minutes. Drain and chop the tomatoes.
Cook orzo according to package directions.
Drain orzo and rinse under cold water to cool.
In a large bowl, whisk together the oil, vinegar, and basil. Toss in the pasta.
Gently stir in the spinach, tomatoes and olives.
Recipe by Keeper of the Home at https://keeperofthehome.org/orzo-salad-spinach-sun-dried-tomatoes/