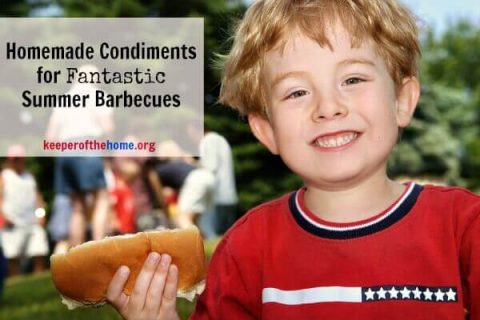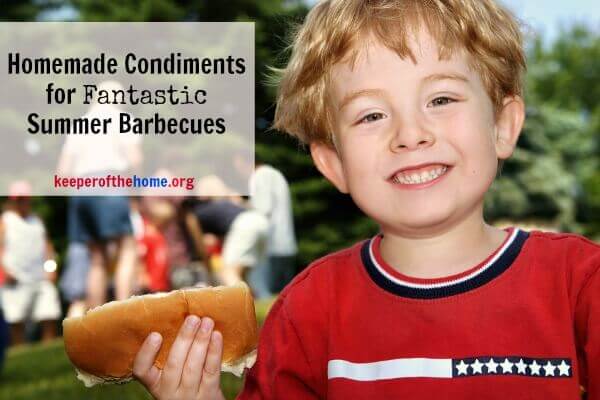 French's-Style Mustard
Yield 1 1/2 cups
Ingredients
1/2 cup dry mustard powder
1/2 cup water
1/3 cup white distilled vinegar
1/2 teaspoon sea salt
1/2 teaspoon ground turmeric
1/2 clove of garlic, finely grated
1 pinch smoked paprika
1 tsp. cornstarch or arrowroot powder
Instructions
Whisk everything except the cornstarch together in a small saucepan until smooth. Place over medium heat and bring to a boil, then reduce heat and simmer for 5-10 minutes, stirring often.
About 1 minute before you want to remove the mustard from the heat, stir the cornstarch together with 1 teaspoon of cold water. Then, while whisking, pour the cornstarch into the simmering mustard. Let cook for 1 minute to thicken.
Remove from heat and let stand 1 minute to set. Pour into the serving container to cool.
Courses Condiments
Recipe by Keeper of the Home at https://keeperofthehome.org/homemade-condiments-for-fantastic-summer-barbecues/