While I'd love to come over, share some kombucha with you and help with your piles of laundry or sink of dishes, today I have something even better: help with meal planning!
I don't know about you, but meal planning might be the death of me. But it's also one of the most important pieces of my sanity!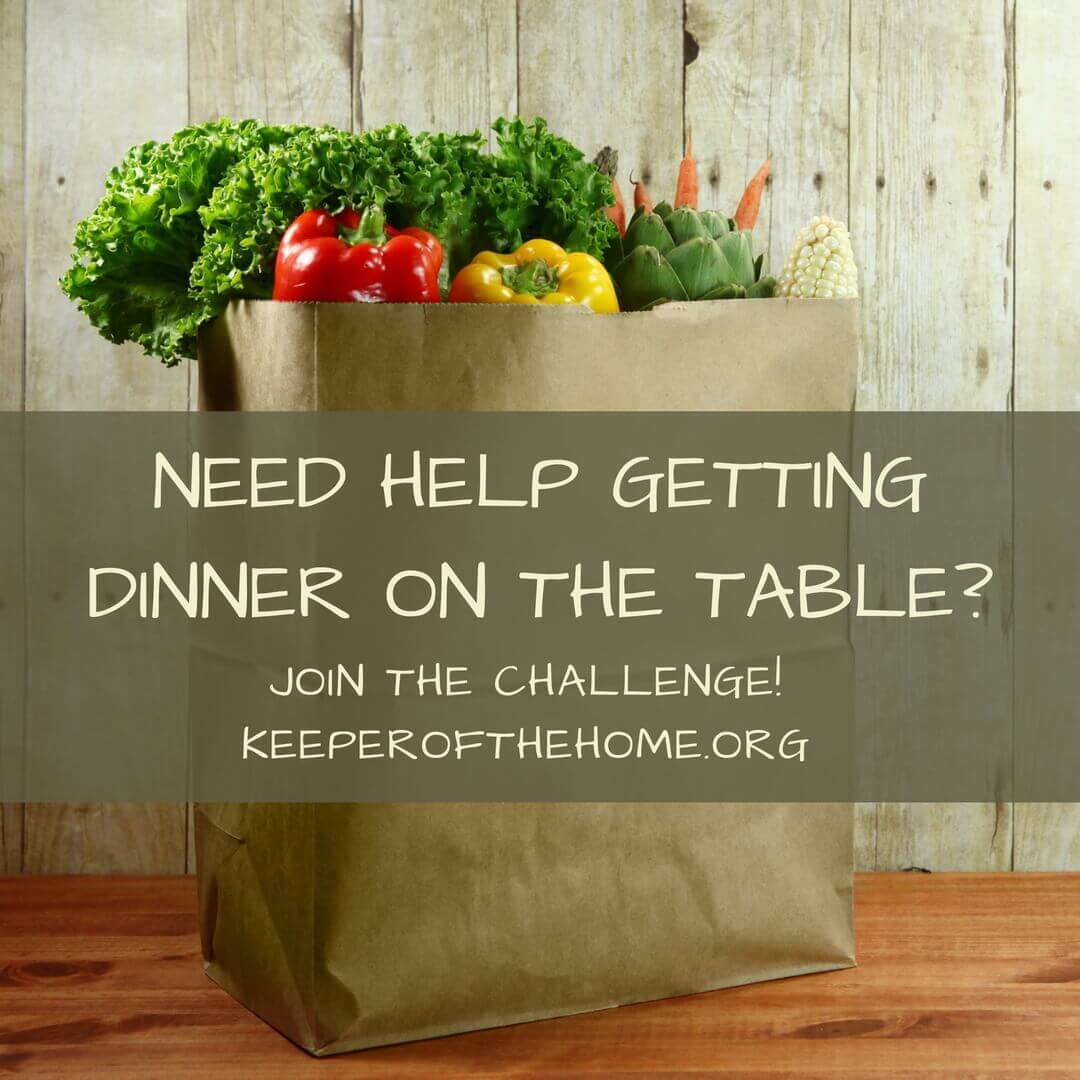 That's why I'm so excited about the Make Ahead Meal Plan Challenge that Plan to Eat is spearheading this month.
Their Make Ahead Meal Plan Challenge is the perfect opportunity to make 2017 the year that you discover the benefits of meal planning and how to do it effectively!
Or, if you're like me (and I know many of you are!), it will remind you of why meal planning is worth the effort and give you tips and tools for improving.
And the best part…the Make Ahead Meal Plan Challenge is easy, free, and open to everyone!
If you already have a Plan to Eat account, add "Make Ahead Meal Plan Challenge" as a friend from your Add a Friend page. That gives you instant access to the recipes and Menus used in the challenge.
(Be sure to add "Keeper of the Home" as a friend too! We've been hard at work adding recipes for the last year!)
I've been using Plan to Eat for over a year and it has been a huge help to me and my family.
Some of the things I love most about Plan to Eat:
It's easy to use.
It lets me use my own recipes.
It makes meal-planning a "one and done" thing, including my grocery lists.
It has features I can't live without, like recipe storage and sharing and the ability to get to it from different devices (my phone and my computer and hubby's phone…).
Plan to Eat isn't something extra: it has become central to what I do as I feed my family. I no longer go to the store without pulling up my shopping list on Plan to Eat. I no longer make a shopping list without consulting what we're eating in the next couple of days according to my Plan to Eat menu.
It's not set in stone: I have a large family and things are constantly changing. Thanks to the ways Plan to Eat helps me get organized, I know what ingredients I have on hand for those nights when there's no time for shepherd's pie and we have to settle for pancakes instead.
If, like me, you struggle with meal planning, be sure to sign up for the Make Ahead Meal Plan Challenge and take your family's dinnertime to the next level (and save your sanity!).
And be sure to let me know you're doing the challenge. We'll need to cheer each other on! 🙂