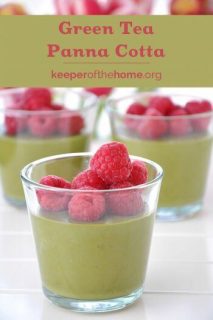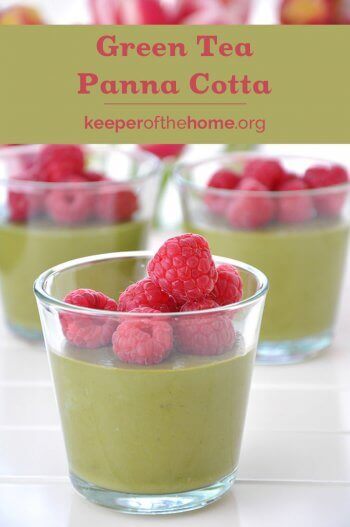 Green Tea Panna Cotta
Ingredients
• 1 1/2 cups whole milk
• 1 1/2 cups heavy cream
• 3/4 cup evaporated cane sugar, honey, or maple syrup
• 2 tablespoons matcha powder
• 1 1/2 tablespoons unflavored gelatin
Instructions
Place 1/2 cup of the milk in a small, heavy-bottomed saucepan and sprinkle the gelatin over. Let sit for 5-10 minutes, then heat very gently over low heat just until the gelatin is dissolved. (Dip your thumb and forefinger in the warm-ish milk and rub them together. You won't feel any granules when they are fully dissolved.)
Meanwhile, pour the remaining milk, the cream, sugar, and matcha in a blender. Blend until very smooth, then with the motor running, pour in the gelatin-milk mixture.
Pour immediately into a container that can hold at least 1 quart of liquid (the shallower, the better) OR multiple small containers and place in the refrigerator. Let sit for at least two hours to firm up.
Notes
I like to eat the panna cotta directly out of the container with a spoon, but if you want to unmold them for a presentation, grease your containers with a very thin sheer of butter before pouring in the panna cotta.
Courses Desserts and Sweets
Recipe by Keeper of the Home at https://keeperofthehome.org/green-tea-panna-cotta-easiest-summer-dessert-youll-ever-make/