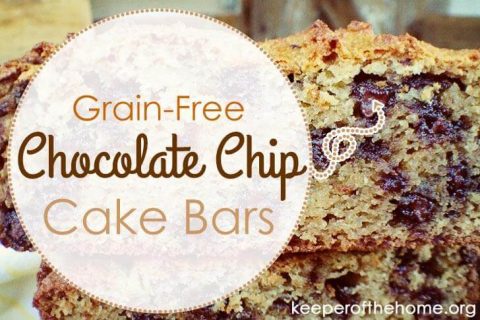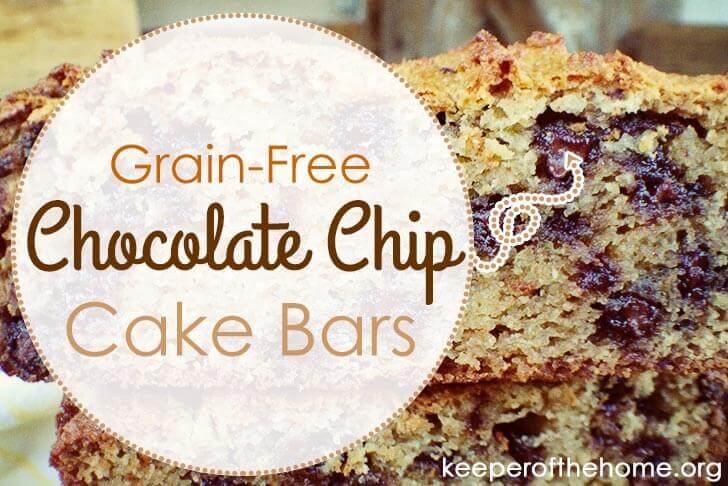 Chocolate Chip Cake Bars
Instructions
Preheat oven to 325 degrees Fahrenheit.
Grease a 9-inch square pan with coconut oil or sustainably sourced lard.
In a food processor or high-powered blender, combine the first 5 ingredients: cashews, coconut oil, sweetener, eggs and sea salt.
Puree until smooth, stopping the motor once or twice to scrape down the sides of the mixing bowl.
In a separate small bowl, sift together the coconut flour and baking soda.
Sprinkle the sifted mixture and the shaved chocolate over the top of the wet ingredients, and process briefly but thoroughly once more, being careful not to over-mix.
Pour the batter into the greased pan and bake until the center is puffed, the edges are golden brown and a toothpick inserted in the center comes out clean or with tiny small crumbs adhering.
Allow it to cool on a drying rack before slicing into squares and removing with an offset spatula.
Notes
*Soaking and Sprouting NutsFor every 4 cups raw seeds or nuts, cover by two inches with room-temperature filtered water and 2 teaspoons sea salt. Stir well to dissolve the salt. Leave uncovered at room temperature overnight, then drain and rinse well in the morning. They are now ready to be used in their wet form.
Courses Desserts and Sweets
Recipe by Keeper of the Home at https://keeperofthehome.org/grain-free-chocolate-chip-cake-bars/