Gardening Tips for Beginners: Resources to Help You Dive Into Gardening With Courage!
By Beth Ricci, Contributing Writer
I am not a gardener.
I feel that in order to gain that title, one must successfully keep a plant alive for more than a month. Ahem. It's, uh, on my bucket list…
If grocery stores all went away I'd probably starve to death.
I am NOT a gardener.
I stayed at my sister's house while she was gone for six months and killed every one of her houseplants through either neglect or over-zealous watering. (I maintain that if the darn things would just whine like my toddlers then they'd still be alive, too.)
Gardening is intimidating! It's complicated and scary! At least it sure does feel that way to me.
I am NOT a gardener.
The reason I am emphasizing this fact is because I need you to trust me when I say that I am a total gardening newbie. I have absolutely no sweet clue what I'm doing. I use phrases like "dirt-stuff" and "pokey-twisty tool thingie," and "partially-shaded-full-sun-saywhat?!"
BUT! Oh friends, this is Big News. Breaking News! Wait for it…
This summer I have decided to become a gardener.
Believe me when I say this: if I can manage to take the plunge, anyone can.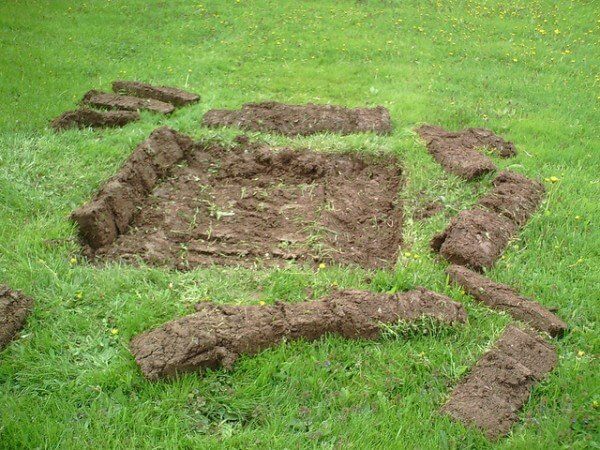 It can be downright scary to think about putting all of that effort, time, and money into something with no guarantees, but fear was never really a great reason not to try something in life, AmIRight?
The very first step is literally to simply hack up that grass! Get yourself a big patch of dirt, and you're well on your way. As with many learning curves in life – the first step is often the most difficult. Now that I have a big patch of dirt in my yard, it's easier to imagine the next step (plants sprouting!).
So, I have the grass dug up and the soil tilled (<– Check it out, I used a gardening term. Yeah, baby!), and some fertilizer and stuff added in.
(The "and stuff" is one of those areas of learning for me. I just let my husband pick up a couple bags of dirt-stuff at the gardening centre because he acted like he knew what he was doing). He also built me an awesome compost pile so that I can make some nice rich soil of our own.
By the time this post goes live, the seeds will be in the ground, thanks to some help from my own veggie gardening guru – my mom. Then it's up to me to tend for those little baby sprouts and help them grow strong and bear lots of yummy goodness!
How exactly I will accomplish that is mostly still a mystery to me, but I have been collecting tips and tricks for a while now, mostly on my gardening Pinterest board and from blog posts from fellow bloggers that also call themselves gardeners (ie. the non-plant-killers among us). I wanted to share those here for you, my fellow gardening newbies, for encouragement and instruction.
(I live in Toronto and we normally have a decent growing season but our June has been quite cold, hence the late planting. If you're worried it's too late to dive in now, check out this post here at Keeper of the Home, "It's Not Too Late to Start a Garden.")
Growing Herbs & Flowers: A Great Place to Start
If you just want to start really small this year by growing something without killing it (a worthy pursuit, I say), then check out this adorable idea for How to Teach Your Children Earth Stewardship by Planting a Miss Rumphius Garden. A simple packet of wildflowers might be the perfect way to dip your toes in to the water and gain confidence.
Another way to dive in to gardening is with growing herbs. Many say that growing herbs is one of the easiest gardening ventures because they are often such hardy and easy-to-grow plants, which is perfect for beginners!
Learn about growing and harvesting herbs in general, or in this multi-post series on popular individual herbs. You can grow them in your garden, or in containers, which makes it perfect even for balcony gardeners. I learned a ton from this post, and this one gives ideas for how to use the herbs you grow.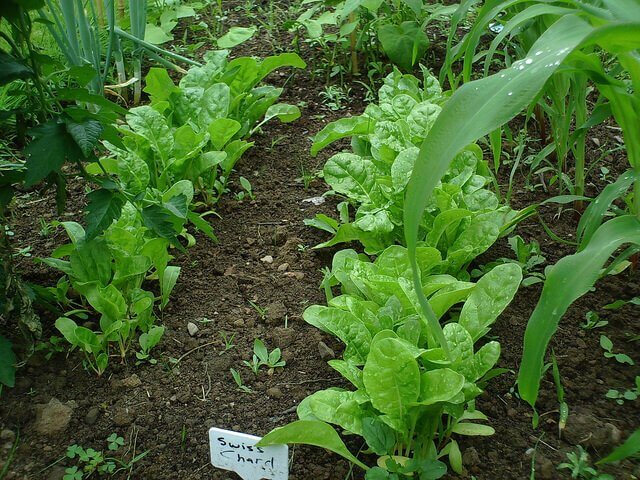 General Tips & Tricks
Before you start searching google, check out the wealth of information right here on Keeper of the Home! Tons of gardening help and advice, all listed here on a variety of topics and questions, such as how to choose which seeds to buy.
Then check out a few posts around the web from experienced gardeners about how what they've learned so far.
Rachel at Day2Day Joys shares some Simple Ways to Garden with Kids, which I loved reading because my kids are turning 1, 3, and 5 this summer. Any gardening I do is definitely going be with my kids!
Wardeh from GNOWFGLINS shares some beautiful photos of her extensive garden beds, which I find inspiring for my "one day" dreaming. She also talks about gardening with such confidence – something I hope to do too down the road.
Anne from Authentic Simplicity shares the wisdom she has gained as a relatively new gardener herself, and Andrea at Greenbacks Gal shares how to Kill Weeds Organically.
Gardening Resources on the Web
There are tons of popular gardening websites and blogs, and I've only begun to scratch the surface on the great ones. Here are the ones I've found so far that I'm enjoying:
Treehugger's list of 10 Great Gardening Websites
My Pinterest board with the coolest tricks that may or may not blow your mind (but probably only if you're as new to all this as I am.)
What Now?
Annnnnd, now we wait. There are apparently some other things involved, like weeding and watering. Lots of opportunity for plant killing is what it boils down to, really. Time shall tell. In the meantime I peruse Pinterest for more awesome tricks to try so that by next year, I can write a post all about my expertise 😉
If you are one of those fortunate enough to have a green thumb, please feel free to chime in in the comments with your best gardening advice. We want to hear your wisdom!
I plan to update you all when the summer is done. Hopefully I will have kept most things alive, and can report back on what I learned!
What are your best gardening tips for beginners?