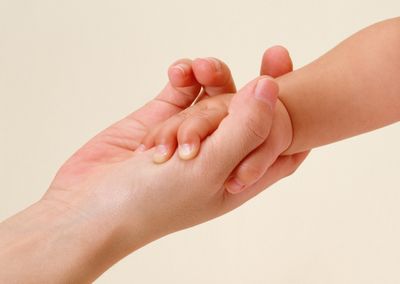 Now that we've discussed what eczema is and some of it's causes, as well as how to achieve some relief, it's time to start thinking about long term and underlying causes. I think one of the first things to do in really dealing with eczema is to start ruling out possibilities of cause, to try to narrow it down to the most pressing issue(s).
Here are some of the top issues that I would consider when addressing eczema:
1) Avoid All Processed Foods
Any preservatives, chemicals (like MSG), food dyes and artificial flavorings and/or sweeteners (Aspartame or Splenda) are likely candidates for causing irritation and reaction from the body, which often expresses itself outwardly through eczema. The truth of the matter is that these are not "foods" but rather chemical and often toxic substances, which our body's are not meant to consume.
When we eat foods containing these things, it's not uncommon for the body to have a bit of a "fight or flight" reaction, and to treat the unwanted substance as a foreign invader. This can result in skin outbreaks and irritations, upset stomachs, digestive issues (gas, bloating, cramping), aches and pains, headaches, fatigue, weakened immunity, etc.
Most packaged and processed foods contain at least one or two types of chemicals, usually for preserving purposes, but also for enhanced taste, color, texture, etc. One of the best things that you can ever do for your health, nutritionally speaking, is to move away from foods that come off of store shelves, and towards whole foods- meats, whole grains, eggs, vegetables, fruits, good fats and oils, nut and seeds, etc. A really good rule of thumb is to read the ingredients on foods, and if you can't pronounce it or have no clue what it is, don't buy it!
2) Look At Hydration
Are you drinking enough water? Getting enough good fats? These are common reasons for dry, itchy or flaky skin, and can even cause or exacerbate other skin conditions.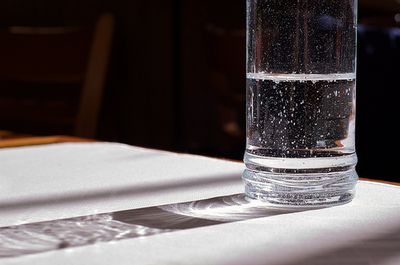 Good hydration begins on the inside and works its way out. Read this excellent post to learn more on proper hydration. A good thing to keep in mind is that if you're feeling thirsty, you are already somewhat dehydrated. The time to consume more water is before you really feel like you need it!
Another important angle of this issue is that our cells are not only hydrated and nourished by taking in enough H20, but also by sufficient intake of good fats, especially the Essential Fatty Acids. EFAs are necessary for a huge number of bodily functions and systems (too many to mention, but read the above link), but also for maintaining healthy hair, nails and skin. When our body is lacking in sufficient EFAs, it will begin to show outwardly through dry and easily irritated skin.
In my own experience, I have seen the effects of this enormously. As soon as I began to supplement with flax oil several years ago, I saw improvement in my dry skin and eczema. When I switched over to cod liver oil, I noticed even more improvement. I can honestly tell whether I have been faithful to take my supplements by looking at my skin. It tells me loud and clear that I have forgotten a day or two!
Have you tried an EFA supplement, such as cod liver oil (my top recommendation), another type of fish oil, an Omega-3-6-9 blend, or flax oil? I would highly recommend that you do!
3) Consider What's Going On the Skin
It is a very worthwhile activity to examine the ingredients in your soaps, shampoos and conditioners, lotions and creams, anything you can think of. Unfortunately, since many toiletry and beauty products do not actually list their ingredients on the packaging, we are often unaware of just how many unnatural things are in the stuff that we use! Chances are, if the ingredients aren't listed, it's probably not the best product to be using.
More importantly, our skin is not just a pretty covering for our body, but rather a major organ. It absorbs what we put on it, and many of these substances actually enter our bloodstream!
For those needing a good starting place, I would suggest the Skin Deep Database. You can use it to look up the brands and products that you are currently using and find out whether they contain concerning ingredients or not. If so, then you can also do searches for alternatives that rank lower (meaning that they have less potentially dangerous ingredients).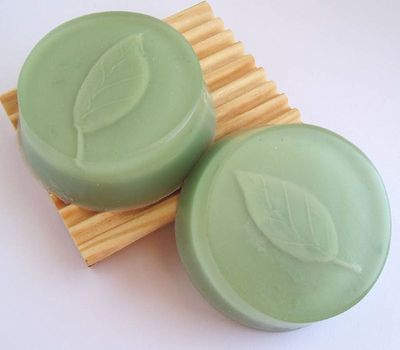 Move towards the most simple, natural alternatives that you can find. Here are some ideas:
I'm not quite finished with this topic yet. There is one more post coming, as I continue to discuss how we can solve some of the underlying causes. Next time I'll write about food sensitivities and allergies, as well as detoxification.
Do any of these causes strike a chord with you? Have you found any of these to be factors in your own (or your family's) eczema? What changes did you make to see improvements?
Read the other posts in this series: