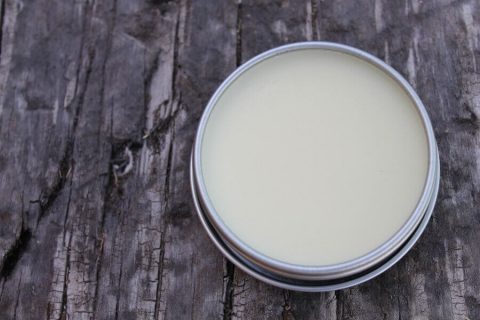 DIY Skin Soothing Salve
Ingredients
1/2 cup coconut oil
2 Tbsp calendula petals, tightly packed
1 Tbsp beeswax or candelilla wax
8 drops lavender essential oil
7 drops frankincense essential oil
5 drops tea tree essential oil
Instructions
Turn your oven on to 200 degrees, then turn it off. Put the coconut oil in a small saucepan and turn your stove to medium heat. Once the oil melts, add the calendula petals and stir them together. Turn off the stove and put the pan in the oven. Clean up your mess and go have fun for a few hours.
After 3 to 4 hours, take out the herbs and strain the oil back into your saucepan, being careful to get as much oil as possible in the pan. Turn the stove on to medium heat. Add your wax and stir until it's melted and well-mixed.
Remove the pan from heat and stir in the essential oils.
Pour the oil into a 4 oz. canning jar, screw on the lid and let it cool. Don't forget to put on a label (I like to put the name, ingredients and date it was made). Store in a cool place.
To use
Apply a pea-size amount to skin in need of soothing and rub in well. To prevent future irritation, apply a small amount before heading outside. Easy peasy.
Recipe by Keeper of the Home at https://keeperofthehome.org/diy-skin-soothing-salve/