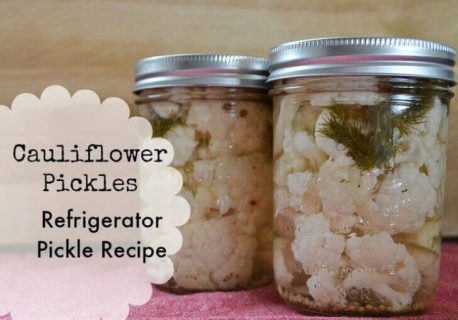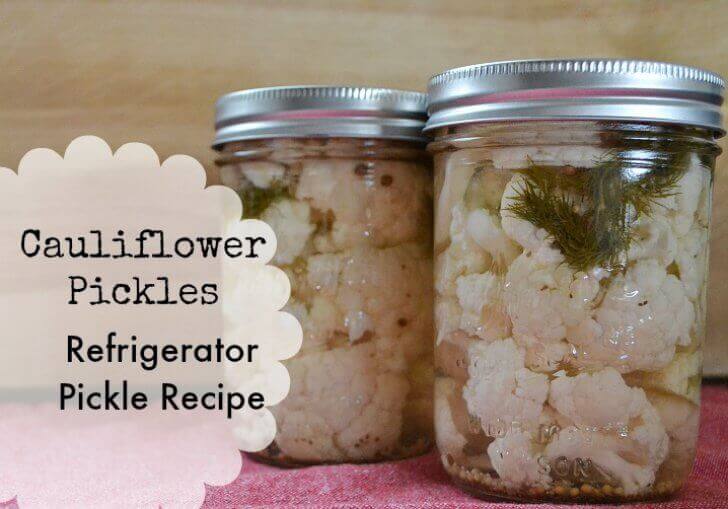 Cauliflower Pickles: Refrigerator Pickles Recipe
Ingredients
4 cloves garlic, peeled
2 cups water
1 cup white vinegar
3 teaspoons sea salt
fresh dill
1/2 teaspoon celery seed
1/2 teaspoon coriander seed
1/2 teaspoon mustard seed
1 head cauliflower, chopped into large pieces
Instructions
In a small saucepan, bring water to a boil. Add the peeled cloves of garlic. Reduce heat to a simmer and allow garlic to cook for 5 minutes.
Add vinegar and salt to water and garlic. Cook just until salt dissolves.
Stuff two wide mouth pint jars with the chopped cauliflower.
To each jar, add sprigs of dill, 1/4 teaspoon per jar of celery seeds, coriander seeds, and mustard seeds. Place 2 cloves of garlic in each jar.
Pour the brine evenly into each jar, filling until almost to the top.
Allow to cool before refrigerating.
Recipe by Keeper of the Home at https://keeperofthehome.org/cauliflower-pickles-refrigerator-pickles-recipe/