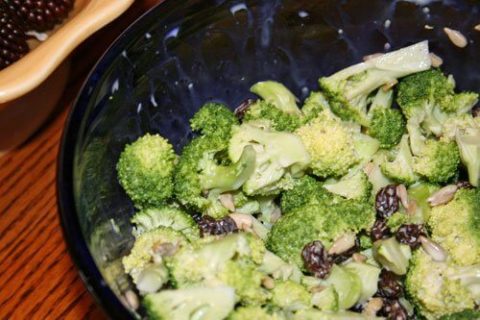 Broccoli Salad
Ingredients
One good sized bunch of broccoli, chopped up (maybe a little smaller than you would for a stir-fry). You can also peel and chop up the stems, if you like.
Dressing:
1/2 cup Mayo
1/8 cup apple cider vinegar or lemon juice (I prefer a.c.v.)
1/4 cup honey
1/4 cup onion, finely diced (I sometimes omit, depends on my mood)
pinch of salt
Instructions
Mix well and thoroughly toss the broccoli with dressing.
Courses Side Dish
Recipe by Keeper of the Home at https://keeperofthehome.org/a-few-good-recipes/