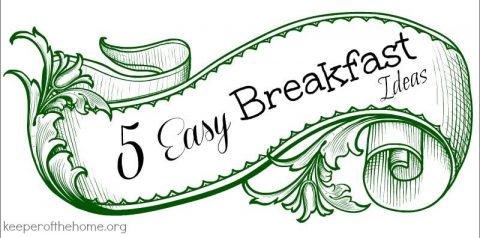 Mini Quiches
Ingredients
6 eggs
1/2 C. chopped onions
1/2 C. multi-colored peppers
2 C. diced broccoli
1-2 T. grapeseed oil
optional- cheddar cheese
seasonings to taste (salt, pepper)
Instructions
Preheat oven to 400 degrees.
Steam the veggies with oil and a small amount of water in a frying pan; cover until cooked.
Use a food processor to blend veggies together, so they won't be too chunky.
Scoop out even portions of veggies into the muffin holes.
If desired, top veggies with a little sprinkle of cheddar cheese.
Mix eggs in a bowl with desired seasonings and pour to the top of each muffin mold.
Bake the mini quiches for about 15-20 minutes.
Enjoy!
Notes
Store in a glass airtight container in the refrigerator.
Courses Breakfast
Recipe by Keeper of the Home at https://keeperofthehome.org/5-easy-breakfast-ideas-and-a-mini-quiche-tutorial/